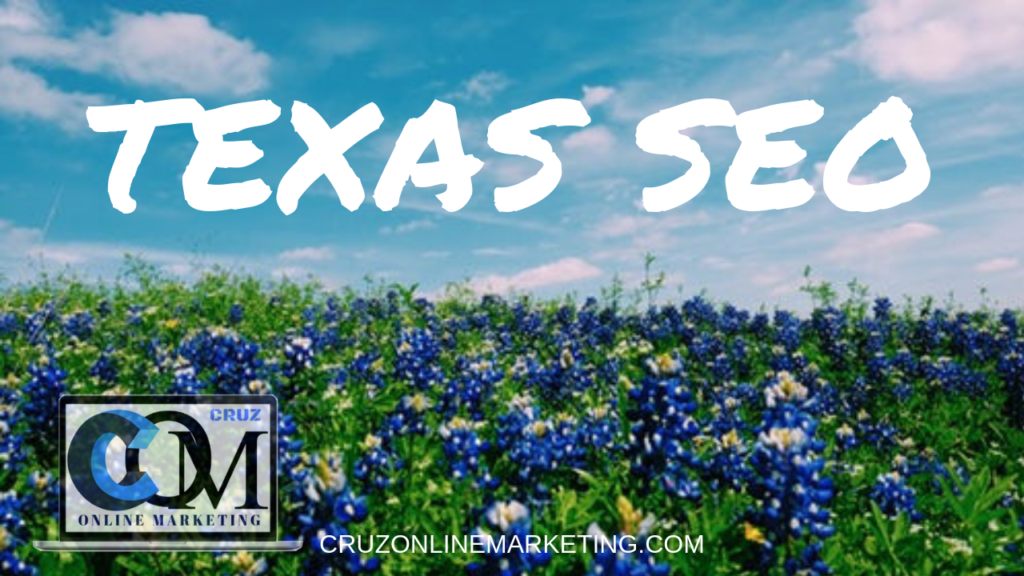 TEXAS SEO | Local SEO Texas
If you are a small business owner and are planning for a bright and profitable future for your website in Texas?  Then your first choice should be partnering with Cruz Online Marketing. We have experience in establishing and then achieving business goals for your Texas Business. This starts with using search engine optimization or SEO to increase traffic to your Texas business storefronts.
We can deliver what every business depends on to grow: more website traffic, more conversions, more customers and more revenue! And, our customers will tell you, we do it affordably and with the utmost transparency.
A good integrated and customized Texas SEO strategy has only one main goal: to improve your organic website traffic. Cruz Online Marketings' approach in combining proven Local SEO tactics and our own brand of innovation focuses first and foremost on the request we get most from customers:
How do you get more quality traffic to your website !?
These three prime factors contribute to your website's enhanced prominence. These can improve the success of your business in the Texas SEO search engine results.
Texas SEO
The framework of a website page and its related content is only one element in solving the tricky SEO puzzle, but surely a very significant one. Your Texas Business will enjoy top SEO performance, by implementing our successful and proven optimization techniques.
Analysis of website architecture. Our team thoroughly examines every client website, ensuring that every web page which is intended for use by prospects and customers, can be easily found by Google, Youtube (YES – it is a search engine!), Bing, and other search engines. 
Focus on keyword targeting. Our Texas SEO expert team does intense research to decide the most commonly used keywords and ascribes them precisely to the relevant pages of your B2C or B2B website. We are efficient in finding keywords that boost visits and convert to sales.
Engaging content strategies. We not only bring out the best content optimization for your existing web pages, but we also reveal the vital secrets to develop your content and convince customers to keep coming back. You've heard it before, and yes, it is true: Content is King.  In search engine optimization, content is first and foremost.
Building "White Hat" Links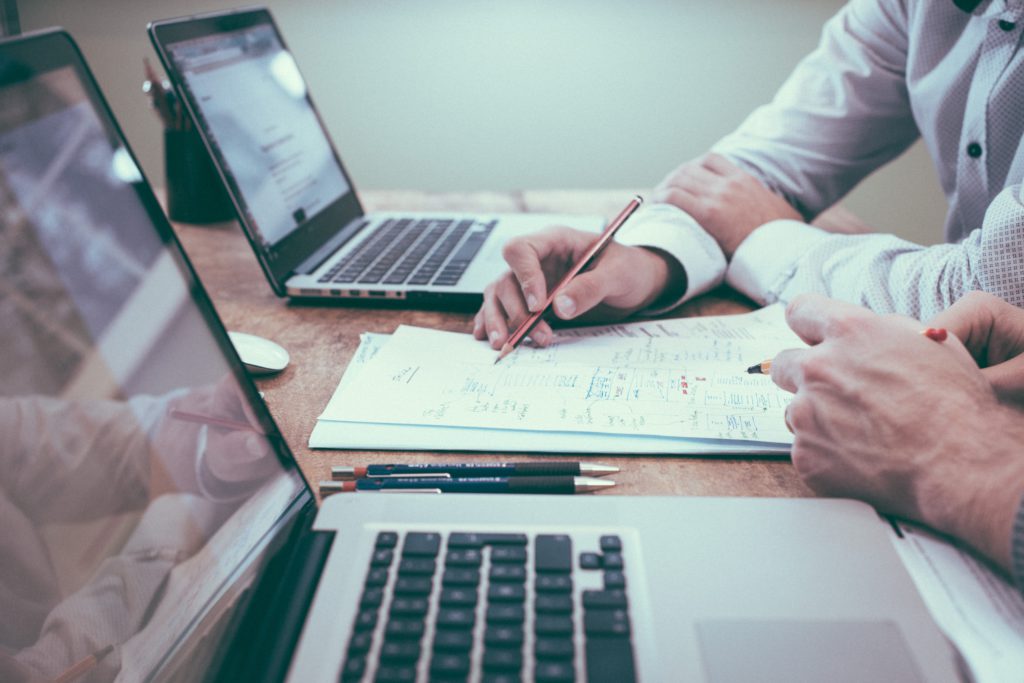 Top SEO Agencies in Texas like Cruz Online Marketing are the clear-sighted ones who focus on the quality of the links over the quantity. We don't give the world an opportunity to leave us behind as search engine optimization practices keep evolving.
Industry Commendations. We ask for links about different company profiles from various authentic sources like trade associations, niche directories and other reputed industry affiliates. The ones most renowned and dependable get listed.
Effective Content Marketing. We offer useful and rewarding content that can be posted out to social sites, which assists in transforming your company into a trustworthy institution and bring traffic back to our client's websites. We also provide plenty of interesting content, which offers opportunities for prominent websites to connect with.
Community participation in earning links. We reach out to the most reliable associated websites and content providers to create linking opportunities.  Our research tools, analytics, and experience offer you an edge on your competition.
DATA REPORTING
IF you are looking for Texas SEO Services, you are entitled to know what exactly you pay for. At Cruz Online Marketing, we believe in transparency. We are proud of the services we provide and the value and affordable SEO rates we charge. We provide complete reporting to keep you informed and tuned in to every step and decision pertaining to our deliverables.
Reports on keyword ranking. We provide elaborate and precise information about our client's search rankings in our reporting dashboard. These reports contain real-time screenshots of search positions. They are updated on a daily basis.
Reports on link building. There is absolutely no reason for you to worry and guess about the standard of quality links we design for you. Every month we send you a comprehensive report displaying all the links that we have been able to acquire for your website.
Reports on website traffic. We integrate Google Analytics with our superbly descriptive client dashboard to enable access to all information concerning your crucial Texas SEO campaigns at a single specific location.
Why Cruz Online Marketing?
At Cruz Online Marketing, we fully understand how companies implement online marketing in Texas. We also are experts in the various demands and budgets of each and every client.  We work on a principal common objective, which is to create and maintain the maximum possible organic visibility of your website on the search engine results pages (SERPs) using only white hat (ethical) SEO tactics.
We utilize the best practices from the industry benchmark and implementing only "white-hat" techniques, we can develop a suitably customized Texas SEO Service package to serve your needs. We can guide you to achieve your goals through our formative method of consultation that the best companies in Texas concentrate on.
Local SEO Texas is available in the entire Texas state and we specialize in small businesses wanting to have a strong presence online and in return gain more customers. We serve major cities Houston, San Antonio, Austin, Dallas, Fort Worth, Galveston, Corpus Christi, The Rio Grande Valley, El Paso, Amarillo and smaller suburbs of the major cities around Texas.
Benefits of our Texas SEO model:
Driving highly relatable search traffic on your website.
Maximizing the conversion rate with the targeted traffic.
Adding incremental revenue from new customers.
Producing enhanced positioning on SERPs.
Increasing visibility of core and commonly targeted keywords.
Controlling the growth of inbound and outbound search links.
Sustaining the quality and augmenting the number of links.
Identifying and rectifying broken links and web page errors.
Encouraging indexing and crawling functions.
Promoting a fabulous user experience.
Consistent reporting of important measurable metrics and KPIs.
Want to learn more or get started with your own Texas SEO growth plan?