Website For Your Local Business
Nowadays if you own a business, of course you want a website that attracts attention, supplies information, targets your market, and — bottom line — makes you money. Cruz Online Marketing delivers this and much more. Our competitive pricing is an investment in your online marketing success. Your Houston business is worth it. We offer affordable Website design done right the first time.
We know there are many options; from do-it-yourself template sites to custom programmed, database driven Websites and everything in-between. It can be a challenge to choose the best approach.
That's why Cruz Online Marketing offers you our experience and expertise to make the process painless. We know what it takes to make a successful Website and you know it's important to make the best choices that serve the long term interest of your business. We understand you have a budget and can help you decide which direction is best for your Website design:
Simple and affordable HTML for static information Websites

Flexible blog sites integrated with social media to propel you in to the search engines

Ecommerce Solutions for selling your products and services online

Slideshows

 and video to WOW your audience

Content Management Systems to help you edit your own site

Powerful Database Driven Websites to allow growth and flexibility
"We offer full package Website development from start to finish and options for maintenance and updating your new Website as your business grows."
Custom Website development doesn't have to be overly expensive. However, you must have enough business savvy to understand the value of Website design done right the first time. Otherwise, precious time, effort and money are wasted. Check out our many Website development packages and Website design services available to help you succeed online! Sound good?
Package Websites
What is a package Website? The answer to your technological dreams. Especially if you want the entire process, from concept to launch, completed with no hassles, with only one point of contact. Cruz Online Marketing can do just that! We specialize in Website development.
We'll handle everything from the domain name and hosting to Website design, construction and search engine optimization and everything in-between. A Cruz Online Marketing development package is an excellent option if you don't want to be bogged down with the details. We'll consult with you and help you determine the best Website design direction for your site. You have as much or as little involvement as you wish.
Once your Website design is completed to perfection and you've selected your primary domain name, your site needs a home. Cruz Online Marketing takes the hassle out of hosting.
We offer hosting packages ranging from the most basic to the most demanding with database management, multiple email accounts and domain names. We can handle it all.
Package Website development makes your life easier by including these Website services:
Website Design

Website Development

Domain Name Registration

Hosting

Search Engine Optimization

Consulting

Customized services depending on your needs
We understand each business has unique needs and every Website development package is customized to match those needs. That's why we do specialized work to create a Website design package perfect for your business success. We offer an array of additional services to complete your customized site. These services can include but are not limited to:
Logo Development

Additional Domain Names

Upgraded Hosting

Motion Graphic Design

Content Management Systems

Ecommerce Solutions

Database Options

Marketing Print Pieces

Professional 

Copywriting

Professional editing of copy you've provided

Professional Photography

Search Engine Optimization

Social Media Setup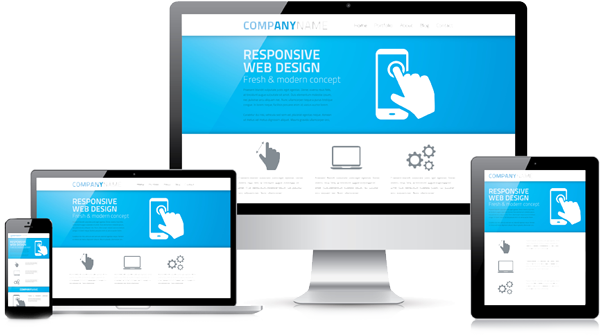 Depending on the scope of your Website design project, Cruz Online Marketing can deliver a Website package in 4 to 6 weeks, from initial concept to final approval.
Timelines vary depending on the Website development package we create for you. We've developed Websites in 2 weeks and we've also developed sites requiring months to complete. Turn-around time often depends on you, our client, and how quickly content is provided and decisions made.
Cruz Online Marketing offers you solutions to speed up the process. Our secret weapons to productivity and efficiency are, of course, our cutting edge design team combined with professional copywriters and professional photographers. Although it is an option to provide your own content and photographs, based on our experience we recommend investing in pros. Websites are completed in a more timely manner and produce better long term results for customers.
Again, it's all about your choices, your budget guidelines and the ultimate vision for your business. If you choose to write content and take your own photos, we're happy to accommodate you and will work with your marketing team, if necessary. In our arsenal, we also have ace editors to improve your content if needed. That's what gives Cruz Online Marketing the ability to develop affordable Websites and work within most budgets.
With all that said, it's not enough to develop a site and optimize it once and expect continued results throughout the years. You need your website to keep up with today's standards by constantly reviewing, redesigning, and strategizing to help propel it in to the hands of your customers. Organically optimizing your Website can help your online business be seen and ranked by the search engines that help you find customers. The phone and tablet market is quickly becoming a substantial part of website traffic and it's important to meet your customers wherever they are. With a responsive website design, you not only meet your customers where they are, but you make it easier for them to purchase products from your website on every mobile device.
"No more pay-per-click advertising or expensive SEO firms that offer guarantees but give you no results."
COM will explain exactly what we do step by step and provide you with Google Analytics to help you track your online success.
Is your competition blowing you out of the water? 
With that being said, what are your needs? What Website development package works best for you? Cruz Online Marketing is ready to get started today.