KNOWING GOOGLE MAP ADD-ONS
Since its inception, Google Maps, there has been no need for physical maps when you are in a foreign place. In just a few seconds you will see which roads to take and how long will it take you there using different modes of transportation.
In much the same way, this advantage of Google Maps benefits Small Houston Businesses that have accurate map information about their company on their website. When you provide a section on your site that shows your exact location on Google Maps, you are already luring your leads to your store. Since the first point of contact would be your website, that platform should already help encourage users to be converted into customers. Having a map shows customers how easy or close your store or building is.
But Google Maps for your Houston Businesses is not limited to making navigation easy. If your company can be seen in Google Maps, your customers can get the name, address, and even the store hours of your business. This is very helpful for those leads who are inquiring about your store.
The New Additions to Google Maps
Just this past May, Google has rolled out a new set of features for both iOS and Android users.
Explore Tab 
The redesigned Explore tab shows new dining places, activities, and stores that are nearby. By clicking the Explore tab at the bottom left of the app, it will launch a list of things that you could find interesting. It also includes a Top 5 list of the most popular restaurants in your area. It's like your mini lifestyle page on Google Maps.
For You
The "For you" tab at the bottom right of the app is to give you suggestions on the places that you could go to. These suggestions are not at all random. They are based on the previous choices you've made while using the app.
Your Match 
Although it's not a section in Google Maps, "Your match" is seen right beside the rating of the restaurant you chose. Thanks to machine learning, the app adapts to how likely you are interested in its suggestions. It also gives you reasons as to why you will enjoy if you picked a certain restaurant or place.
Group Planning 
Group planning is made easy with Google Maps. All you have to do is tap a photo for a while and then drag it to a list. This list can then be shared with a group of friends. This feature makes it a lot easier for groups to decide where to go.
Augmented Reality
The new AR feature is supposed to help people who are finding it difficult to navigate a map. Because it shows the view of what you are seeing, you can easily determine whether you should be turning right now or at the next block.
These add-ons are all meant to provide a better user experience for all Google Maps users. As Maps makes itself more relevant and convenient to use, it would be of great help to your business if you get it listed. You might even be part of the suggestions the app gives to customers that are nearby.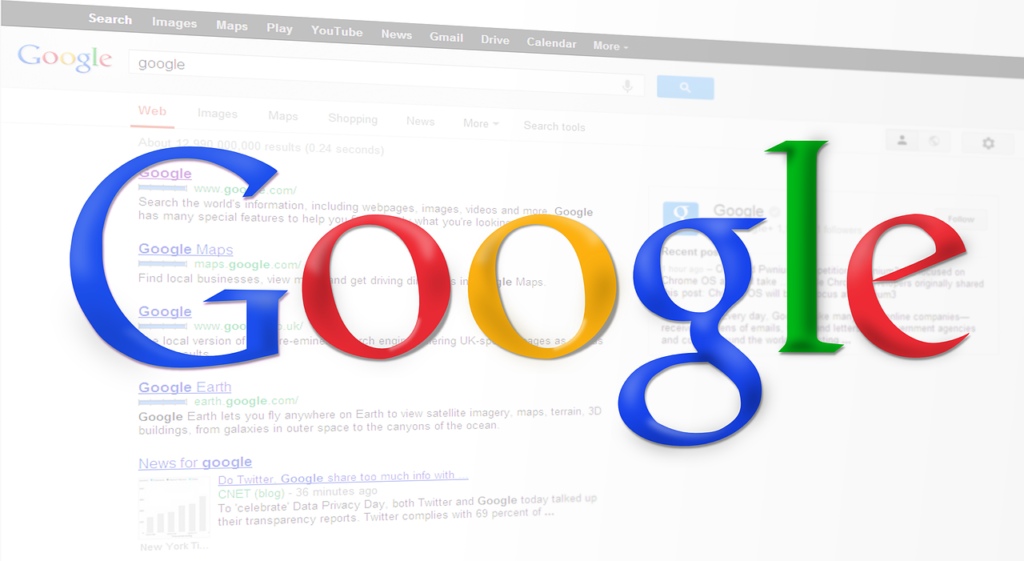 GETTING TO KNOW GOOGLE SMART CAMPAIGNS
Google has recently made a release under the new Google Ads brand that is specifically targeted for small businesses. This is called Smart Campaigns.
This is in line with Google's re-branding project, as well as efforts to make their products simpler and easier for marketers. This means that Smart Campaigns are perfect for small and local enterprises that do not have any employees handling their marketing efforts. Some of them do not even have a website. This is the perfect solution for these businesses.
For new advertisers, Smart Campaigns will be set as default when choosing campaign types. They will be almost fully automated, from the creation of ads to optimize their delivery. This automation is dependent on the product or service offered by the business.
Google is trying to impact Houston small businesses the same as Facebook has been able to successfully do. This can be accomplished by providing these easy solutions. Google already connects people to businesses nearby up to 9 billion times monthly, with 3 million of these being direction requests. Even former small business owner turned head of Small Business Ads at Google Kim Spalding has acknowledged the need for Smart Campaigns. While many small business owners use digital marketing, they will prefer simpler solutions that can overcome most challenges.
This innovation is built on Adwords Express technology but it will regularly be developed, much like Local Services, which is Google's answer to lead generation for home services providers. Local services are also designed for small businesses and have recently been expanded to 60 markets. However, it is separate from AdWords Express.
Ads created through Smart Campaign may be delivered all over Google's properties and like the Universal App Campaigns, users will not be able to switch off channels. Moreover, target optimization is also automated. Through Google's machine learning algorithms, ads are displaced to the right audience, after location data, behavior, device and other factors or signals.
Because of these, results have proven that Smart Campaigns are up to 3 times more effective at reaching the audience than using AdWords Express campaigns.
Another great feature is the ability to upload images or those taken from the websites of advertisers or from Google My Business Listings. In the coming months, Image Picker will make it possible for advertisers to choose up to 3 images for testing with the ad copy.
Smart Campaigns are also planned to work well with Google My Business in creating ads and landing pages. If the business does not have any website, Google will design and host automatic landing pages.
The landing page will allow Houston business owners to access reports as well. These features are still being tested and will be included in Smart Campaigns later in the year.
Until then, Smart Campaign advertisers will require high-level reporting but currently, it is still being refined. This product is still new and there are different approaches that are still being tested. This is why Smart Campaigns will still evolve in the future, especially incorporating the feedback of users as Houston small business owners continue to adopt it.